The next meeting of the Lexington chapter of Wild Ones is on Thursday, November 2, 6:30 pm, at St. Michael's Episcopal Church, 2025 Bellefonte Drive, Lexington.
Roberta Burnes will present a program on "Nature's Color Wheel".
Nature is filled with colors, common and rare. The color wheel provides an experiential lens through which we can observe the natural world more astutely and deepen our connections with it. We will search for natural object found on a gentle walk around the church grounds and construct our own color wheel. This will be a hands-on activity, as is the tradition for our November meetings.
Roberta Burnes is a Policy Analyst in the director's office of the Kentucky Division for Air Quality. Ms. Burnes serves as the division's public information officer and outreach/education coordinator. She is a Master Environmental Educator and currently serves on the board of the Kentucky Association of Governmental Communicators.
Different from our custom, the program will start promptly at 6:30 pm, since it involves an outdoor activity for which we need day light. We will move inside as it darkens for the conclusion of the program and for our social hour.
We welcome the public to our meetings an

d

events
---
Our Wild Ones Organization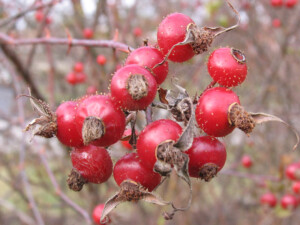 advances the knowledge about the native plants of our region and their habitats
promotes the use of native plants in private and public landscapes
encourages the creation of gardens that sustain bees, butterflies, moths, birds and other wildlife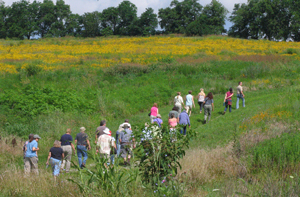 Our Chapter
hosts monthly meetings with an educational program and an opportunity for socializing
organizes an annual plant exchange in May
conducts an annual tour of native plant gardens for the Lexington community
collaborates with other organizations to promote sustainable landscape design and plant choices
Our Members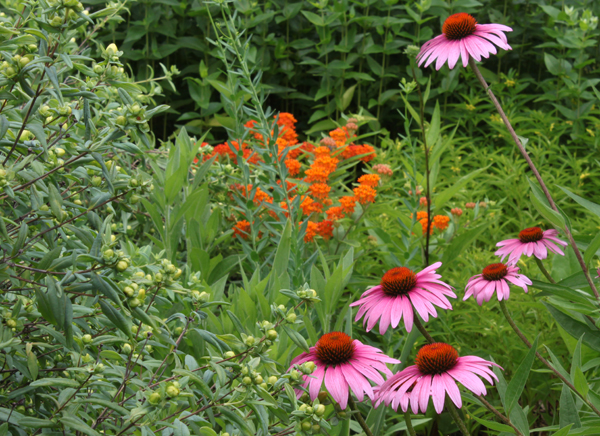 created a pollinator garden at Wellington Park, Lexington, and continue to maintain it
contribute to the establishment of community gardens and the restoration of stream banks
offer presentations to interested groups about ecological gardening
have planted numerous Monarch Way Stations in central Kentucky