---
On Thursday, Feb. 4, at 7 pm, Allison Lankford will speak about
The Emerging Town Branch Park in Lexington
Town Branch Park promises to be a green oasis and an exciting public gathering place in downtown Lexington. Located between the Convention Center and Oliver-Lewis Way, it will anchor Town Branch Commons, a winding park and trail system along a section of Town Branch Creek that is currently being freed from the culvert that has kept it hidden under Vine Street for more than a century. This project, in planning for over 10 years, is an enormous step forward for our community's public space. It will transform our city for decades to come.
Allison Lankford, the Director of Town Branch Park, will update us on the progress being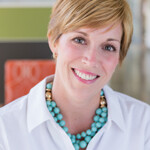 made in the planning and construction of the Park and the Commons. In particular, she will cue us in to the Park's horticultural design.
The Zoom link will be in the February Newsletter sent to Chapter Members and Friends on Sunday, January 31. If you do not receive our Newsletter, you can request to sign up for it through our Contact  page.

---
See our our program of
The backbone of our annual program have always been our membership meetings on the first Thursday of each month, and we are upholding that tradition. For a few months of 2021, our meetings and presentations will be held online. Then starting later in spring or in early summer, we hope to meet outdoors, and in the Fall we expect to return to indoor meetings.

---
Native Plant Trivia
For the fun lovers among nature enthusiasts, we will hold a VIRTUAL TRIVIA NIGHT on Tuesday, March 2, at 7 pm.  We will test your knowledge of native plants, pollinators, and exotic plants that invade our gardens and landscapes. Pre-registration is required with participation limited to 40 Zoom screens. We can match you up with a team via Zoom breakout rooms, or you can arrange your own team with those in your household or friends and family from other households. Each participating household must register separately.
Pre-register by emailing [email protected] A Zoom link to the trivia will be emailed to all registered participants on the day before the event for early registrants and 2 hours before the event for those that register on the same day.
Our Trivia night is part of  NATURE TRIVIA SERIES running from Feb. 2 to March 2 and sponsored by these Lexington environmental organiztions: The Arboretum, Raven Run, Floracliff Nature Sanctuary, Wild Ones, and The Central Kentucky Audubon Society. Consider joining all these events and don't be intimidated if you are not an expert! All who love Kentucky nature are welcome to participate and are guaranteed to have fun and be challenged. Pre-registration is required for all events as space is limited. For more information about the other trivia nights, click on
or  visit
https://www.facebook.com/events/3962362130442011