In October our Wild Ones chapter offers three public events in partnership with
Tuesday, Oct. 12 and Thursday, Oct. 14, 5:30 to 6:30 pm, 124 Idle Hour Drive, Lexington: Small Trees for Urban Spaces
As urban gardens shrink in size, so does the room for planting a tall oak or a spreading blackgum. But on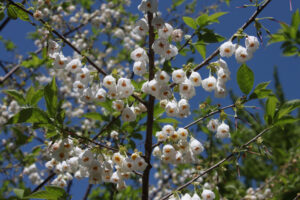 most properties there is usually space for a small tree or several of them. In choosing a small tree, homeowners and landscapers gravitate toward dogwoods and redbuds. Other species are neither well known nor readily available. This one-hour walk through an urban landscape highlights about 10 to 15 plants in the large shrub/small tree category, all native to eastern North America. We will talk about growth habits, proper placement, pruning needs and availability.
Wednesday, Oct. 13, 6-7 pm, Wellington Park. Lee Meyer: Mission Possible – Seek and Destroy Invasive Plants

During this walking workshop at Wellington Park, participants will learn how to identify and kill some of the invasive plants that take over our yards and public greenspaces. Japanese & bush honeysuckle, winter creeper, Callery & Bradford pears, garlic mustard and Johnson grass are just a few plants that routinely escape their boundaries and take over our native environments. All of these and more grow at Wellington Park threatening to out-compete the native plants that have been planted there. We will point out the invasives and discuss methods for eradicating them that can be applied to residential yards and you'll receive helpful materials.
Saturday, Oct. 16, 10-12, Hisle Park. Beate Popkin: Emerging Woodlands in the Bluegrass
Located just outside the city of Lexington, Hisle Park was created on the site of former farmland turned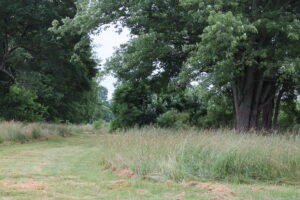 over to natural regrowth. Not surprisingly, invasive species have established themselves with abundance and need to be managed. Hisle is the site of two "Reforest the Bluegrass" efforts, one about 15 years ago, and the other very recent. Our walk at the park will focus on the management challenges of these Reforest sites, but also point out other areas that have been improved through Wild Ones efforts.
All Wild Ones meetings and events are open to the public unless otherwise noted
---
Looking to buy native plants in Central Kentucky? Click here.
Looking for a Landscape Service? Click here.
Looking for volunteer opportunities? Click here
To receive our monthly e-Newsletter, sign up here.