Tree Week is coming and Wild Ones is part of it
Over 70 public events from Oct. 11 to 19 celebrate the ways we benefit from trees in our environment. Tree Week promotes tree planting, tree care and the knowledge about trees, as well as tree climbing, tree poetry, tree art and the many ways in which we can express our love of trees. Several Wild Ones members serve on the Tree Week committee and lead Tree Week events. Check out the week's schedule at ufi.ca.uky.edu/treeweek2019
Our chapter offers a Tree Week event in partnership with UK.
On Wednesday, Oct. 16, from 6 to 7:45 a program about
Tree Health
addresses insect damage and diseases that affect urban trees.
Join us for an evening of interactive presentations about threats to tree health and how to prevent and manage tree issues. Journey through time to learn about the impact of long-established plant diseases, common diseases that currently plague trees, as well as upcoming threats to tree health. Learn ways to ward off these threats with proper planting techniques, good tree maintenance, selection of native species, and other approaches.
We will have refreshments and printed materials on tree-related issues
Location: Wild Birds Unlimited (152 N. Locust Hill Dr., Lexington, KY )
Contact: Kim Leonberger @ kimberly.leonberger@uky.edu
+++++++++++++++++++++++++++++++++++++++++++++++++++++++++++++++++++++++++++++++
Our Wild Ones Organization
advances the knowledge about the native plants of our region
promotes the use of native plants in private and public landscapes
encourages the creation of gardens that sustain bees, butterflies, moths, birds and other wildlife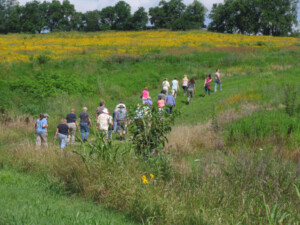 Our Chapter
hosts monthly meetings with an educational program and an opportunity for socializing and networking
organizes an annual plant exchange in May
collaborates with other organizations to promote sustainable landscape design and plant choices
Our Members
created a pollinator garden at Wellington Park, Lexington, and continue to maintain it
contribute to the establishment of community gardens and the restoration of stream banks
offer presentations to interested groups about ecological gardening
have planted numerous Monarch Way Stations in central Kentucky