Our next meeting will be on Thursday, February 7, at 6:30 pm, at St. Michael's Church, 2025 Bellefonte Drive, Lexington
Adam Baker, PHD candidate in the UK Department of Entomology, will speak about his research on Monarch butterflies. The title of his presentation is
Building a Better Monarch Waystation
This presentation will discuss the environmental pressures faced by the monarch butterfly, and explain why their conservation matters, and what initiatives may be taken to offset their decline. It will address how applying sustainable agriculture theory to conservation gardens can influence their findability, usage, and overall ecological success for monarch butterflies and other pollinators. In addition, Adam will discuss the viability of eight species of native milkweeds as monarch host plants and their potential use in conservation plantings. He will also address the impact of invasive species and the use of milkweed cultivars in the garden.
We welcome the public at all our events, including this one
………………………………………………………………………………………………………………………………..
Our program committee and chapter board are in the process of finalizing the monthly program for 2019. We will post it in mid-January.
___________________________________________________________________________________
Our Wild Ones Organization
advances the knowledge about the native plants of our region and their habitats
promotes the use of native plants in private and public landscapes
encourages the creation of gardens that sustain bees, butterflies, moths, birds and other wildlife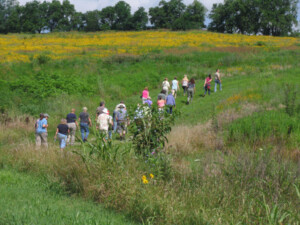 Our Chapter
hosts monthly meetings with an educational program and an opportunity for socializing
organizes an annual plant exchange in May
conducts tours of native plant gardens for the Lexington community
collaborates with other organizations to promote sustainable landscape design and plant choices
Our Members
created a pollinator garden at Wellington Park, Lexington, and continue to maintain it
contribute to the establishment of community gardens and the restoration of stream banks
offer presentations to interested groups about ecological gardening
have planted numerous Monarch Way Stations in central Kentucky