Thursday, Sept. 1, 6:30 pm, at St. Michael's Church, 2025 Bellefonte Drive

Linda Porter
presents
Thinking about the Winter Garden
Few things are more certain in our gardens than the seasons and the changes they bring.  As Autumn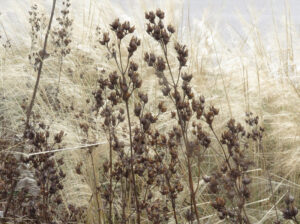 wanes and Winter beckons, many gardeners take advantage of the last warm days to cut back "dead" and dying foliage; and to do what they can to make their garden more aesthetically pleasing.  But is your garden really dead in the Winter? What life lurks there waiting until Spring?   Can that life be left undisturbed while appearances are considered?  The answer to these question can guide you toward a more life-sustaining approach to the winter garden.
As always, we will have refreshments and social time at 6:30. The program starts promptly at 7 pm.
All our meetings and events are open to the general public unless otherwise noted
_______________________________________________________________________________
Saturday, Sept. 10, 10 am – noon  (Rain Date: Sunday, Sept. 11, 10 am – noon)
Garden Visit at 2127 St. Mathilda Drive, Lexington
Hosts: Jack Taylor & Paul Brown
"Exuberant" is the word that best fits this garden. Jack and Paul are true plant lovers. They moved into their house on St. Matilda at the beginning of the first covid year and immediately began to transform the small weed covered front yard. They built an arbor and trellises, they stenciled their front deck in an attractive pattern, and they started planting. And then they kept planting: vegetables, natives, showy exotic specimen, fruit trees, plants they were simply curious about, and plants offered by friends and family.  Practically nothing was turned down. When they found an attractive weed, they gave it space. This year they expanded their garden into the strip between the street and sidewalk. You might think with this approach they would have created an unholy mess, but not so at all! Their garden is a model of structure and beauty, an inspiration to us all.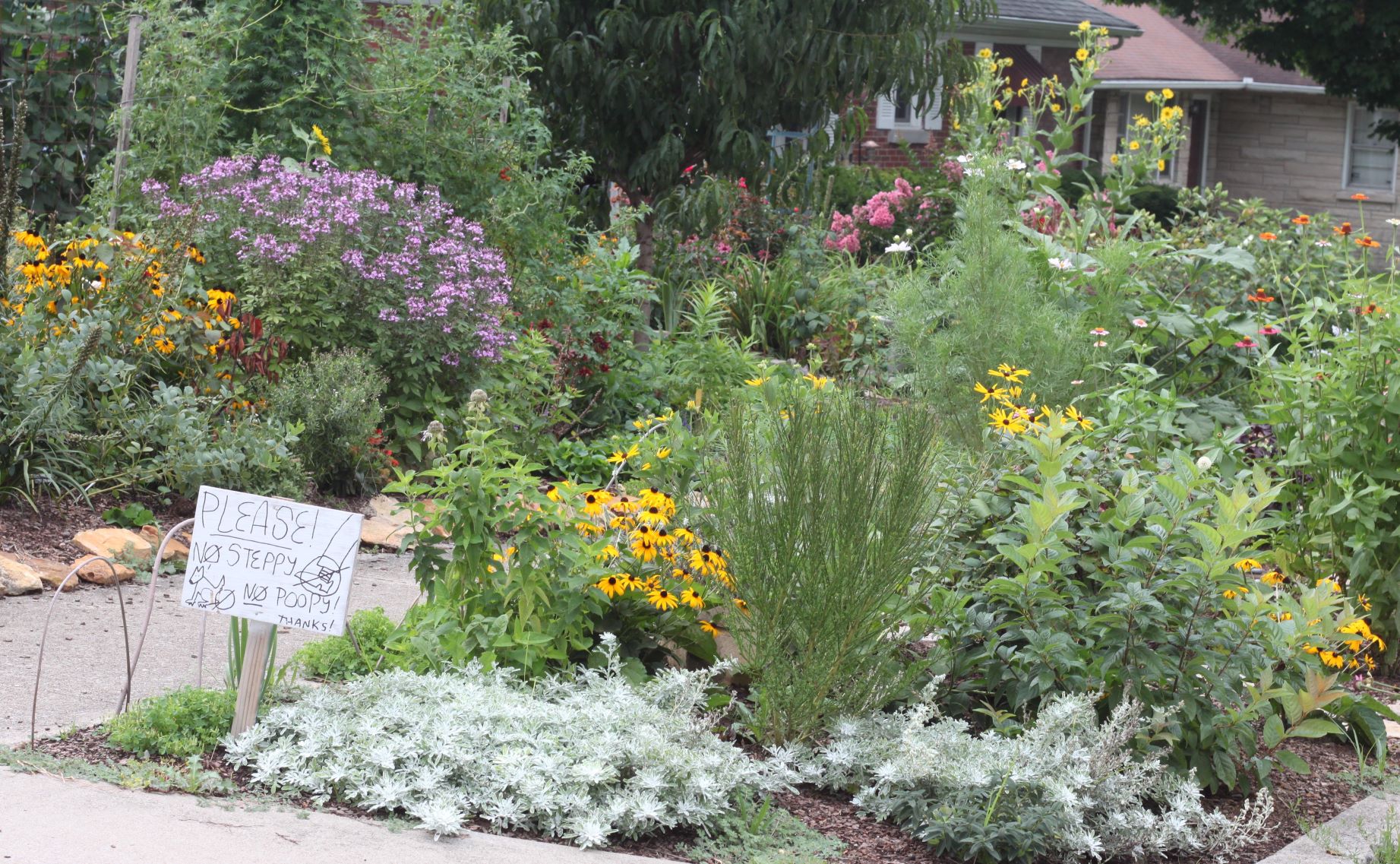 All our meetings and events are open to the public unless otherwise noted
__________________________________________________________________________________
Saturday, Oct. 1, 8:30 am – 4 pm, Floracliff Nature Sanctuary
Bluegrass Land and Nature Symposium
Co-hosted by Floracliff Nature Sanctuary and Wild Ones Lexington
This event is sold out
This all-day meeting focuses on the plants and animals of our region, its biodiversity and the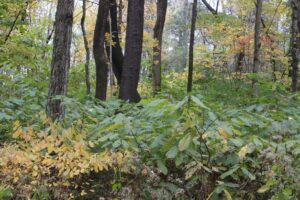 stewardship that individuals and groups offer to manage and preserve it. Dr. Margaret Carreiro, an urban ecologist from Louisville, will give the keynote address: Planning a Resilient Future for Flora and Fauna in the Bluegrass. All subsequent sessions are led by local naturalists and will take place outdoors on the Floracliff grounds.
As a 346-acre nature sanctuary located on the edge of Kentucky's second largest city, Floracliff provides a unique setting to explore the intersection of wild nature with human-built urban, suburban and rural landscapes. Our Symposium offers insights to practices that support wildlife, the challenges along the way and the ecological and personal rewards that come from welcoming nature at home and in our communities.
Pre-registration is required and the cost of $35 includes lunch. Details about the Symposium schedule and registration are here.
___________________________________________________________________________________
Looking to buy native plants in Central Kentucky? Click here.
Looking for a Landscape Service? Click here.
Looking for volunteer opportunities? Click here
To receive our monthly e-Newsletter, sign up here.